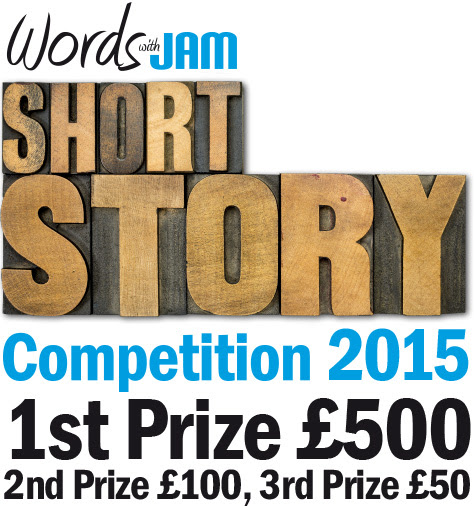 The longlist for our Short Story Competition 2015 is:
​Ali Bacon,

Silver Harvest
Anthony Howcroft,

Race for the Pot
Erika Woods,

I Am Not Afraid
Josie Turner,

The Co-Operative
Julia Anderson,

Word Spittle
Julian Moruzzi,

The Burden
Julian Moruzzi,

Close Proximities
Karen Jones,

For the Life of Us
Lady Doreen Massey,

My Mother's Corsets
Mark Robberts,

Steps of Time
Nichola Gardner,

The Nightingale's Song
Nicolas Ridley,

Compliance
Paul Chiswick,

Lost Souls
Sarah Barr,

Northern Lights
Sherri Turner,

You Can Keep Your Hat On
Steve Wade,

A Temptress on Cloven Hooves
Taria Karillion,

A Eulogy for Boo
Taria Karillion,

The Stolen Day
Tina Williams,

White Elephant
Valerie Jane Wilson,

The Day Before Thanksgiving, 1952
Valerie Jane Wilson,

Belle Dame sans Merci
Will Ingrams,

Nightscabbling
Judge: Jan Ruth
The real story began at school, with prizes for short stories and poetry. She failed all things mathematical and scientific, and to this day struggles to make sense of anything numerical. Her first novel - written in 1986 - attracted the attention of Anne Dewe (Andrew Mann Literary Agency Ltd). Dewe was looking for the right material in order to set up her own company, Love Stories Ltd, a project aiming to champion those books of substance which contained a romantic element but were perhaps directed towards the more mature reader and consistently fell through the net in traditional publishing.
Jan's second novel was taken on by agent Jane Judd, and went on to win the most popular book of the year in 2011 with Cornerstones Editorial Services: an association which provided a springboard for the future.
Jan has published several works of fiction and short story collections, is an award finalist, has written for Writers' and Artists' Yearbook, and has recently signed a six-book deal with Accent Press. Her backlist will be republished throughout 2015-2016.
The Winner will be announced on Friday 5th February 2016.
And don't miss our First Page Competition 2016 ...